Events & Tournaments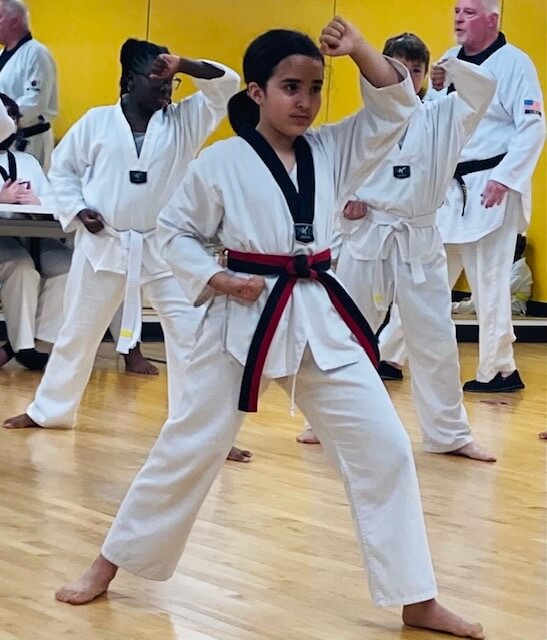 Next Belt Promotion Test
TIME: 6:00 pm Friday July 26th, 2019
WHERE: Tandy YMCA dojang
Please arrive early, as we will take a class picture promptly at 6:20PM and begin testing at 6:30PM!
The test will last about 1 to 2 hours, depending on the number of participants.
If you did not get one in class, you can print and fill out the grading sheet with your name, belt color and stripe, along with you belt size (0-XXL) and return it to your instructor no later than Wednesday before the test. This will be your grade sheet; it must be turned in before your test.
Grandmaster Won's 22nd Annual USCTKD Invitational:
Feb 1, 2008 @ Del City, Oklahoma
Learn More
---
Grandmaster Won's 2007 USCTU Open:
July 28, 2007 @ Del City, Oklahoma
Learn More
---
Fighting Knights Friendship Games 2007:
May 19, 2007 @ Prague, Oklahoma
Learn More
---
2006 26th Junior Olympics for Taekwondo:
July 6-9, 2006 @ Atlanta, Georgia
Learn More
---
Grandmaster Won's 2006 Winter Invitational:
December 2, 2006 @ Del City, Oklahoma
Learn More
---
Master Reeder's 2006 Winter Invitational:
November 11, 2006 @ Edmond, Oklahoma
Learn More