About Us
The Tulsa Taekwondo Academy is a fully accredited school located within the Tandy Family YMCA in Tulsa, Oklahoma. Sixth degree black belt Eric T. Devonshire has been teaching traditional Korean Taekwondo here since 1985. Mr. Devonshire teaches his classes with an emphasis on training the "whole person"; Body, Mind and Spirit. Each student is required to learn, and adhere to the five tenents of Taekwondo: Courtesy, Integrity, Perseverance, Self-Control, and Indomitable Spirit.
---
Meet Our Instructors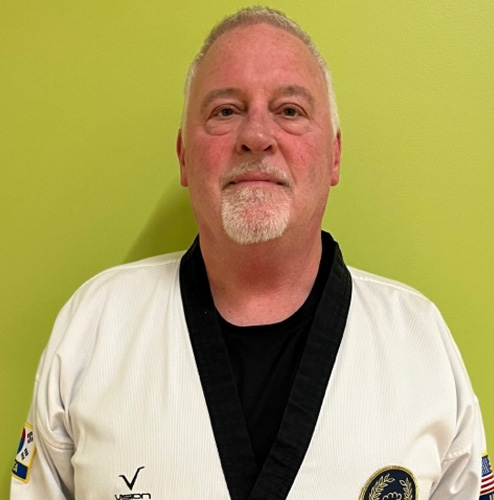 Master Eric Devenshire

6th DAN HEAD INSTRUCTOR
Mr. Devonshire began his Taekwondo training in 1981 in Stillwater Oklahoma while attending Oklahoma State University. After a brief stint playing college football Mr. Devonshire began his training under the guidance of Master instructor Chang Hwa Joung who had relocated to Oklahoma from Korea. While ascending through the belts Mr. Devonshire won numerous trophies and medals in both sparring and forms competition. After earning his first degree black belt in December of 1984 Mr. Devonshire accepted his first job in Tulsa Oklahoma as the sports program director at the Thornton Family YMCA. The first classes taught in February 1985 began his teaching career, and these humble beginnings are what we now know as the Tulsa Taekwondo Academy.
Mr. Devonshire instructs his students to develop the "whole person" body, mind, and spirit. The Academy puts an emphasis on forms and technique training, and boasts several state and national award-winning athletes. The Academy encourages family participation often having parents and even grandparents training alongside their children. This family atmosphere gives the students a secure and productive environment to learn in.
Over his many years of teaching Taekwondo and attaining the level of 5th degree black belt, Mr. Devonshire believes in the benefits of Martial Arts training. His greatest reward is watching his students grow up and become great adults. " Nothing makes me feel better than to have a student return to the school and tell me that I had a positive influence on them" Mr. Devonshire states. "This is what life is all about- making a lasting difference in someone's life".
---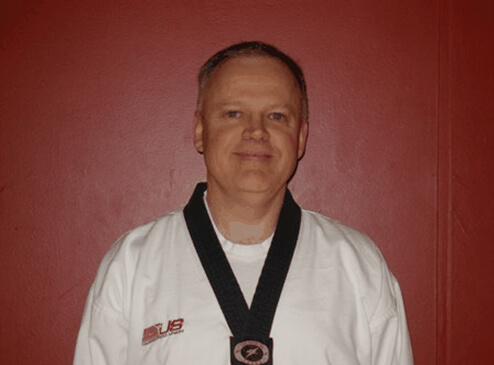 John Grace

5th DAN INSTRUCTOR
Mr. Grace and his family have been involved at the Tulsa Taekwondo Academy for over a decade. Over the years five of Mr. Grace's family members have participated in our program. Mr. Grace has attained the level of fifth dan black belt as certified through the Kukiwon, and also holds a black belt in Aikido. Mr. Grace assists with teaching duties and trains the upper belts in advanced kicking drills and self-defense.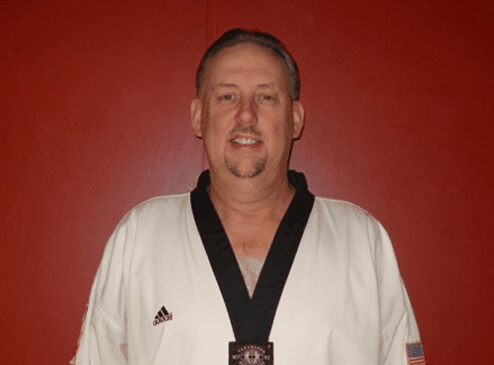 Kenneth Henson

3rd DAN SPORTS INSTRUCTOR
Mr. Henson is a Kukiwon third dan black belt. He and his family have been with the Academy since 1997. Mr. Henson received his initial martial arts training in the United States Marine Corps. And is involved in instructing new students and is the Academy's competition coordinator. Mr. Henson leads a Competition Training Class on Friday evenings after regular class for any student who desires to prepare for tournaments.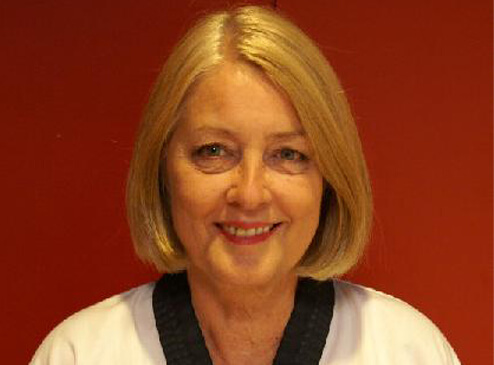 Kandy Radzinski

4th DAN ASST INSTRUCTOR
Kandy started Tae Kwon Do in 1996, when she was 48. She has neven been a jock, has senoir moments (on occasion), and even has trouble with right and left. She figures that if she can do Tae Kwon Do, just about anyone can, so she is happy to help anyone who asks her.